Purpose
United Industries is the best partner for high-qualilty customized plastic injection moulding solutions catering to customers in diverse sectors
Values
We pursue FIVE values in all processes oriented towards creating value for our clients. These values help us make decisions and enrich the way we work.
Towards smart teamwork
Hard work is great but smart work is more sustainable. from our experience, smart teamwork has helped us in many ways - identifying and catching errors earlier, shaping leaner processes among others. working smart requires us to pause for a while and think aloud, "is this really needed?"
Customer satisfaction as the key driver
Everything we do, we do for our clients. In fixing customer satisfaction as a key driver, we allow ourself to think from our clients' perspective. this way, we embody the client's needs and recognise the pain points to be healed.
Precision at every step
Precision takes time. that's exactly why we've programmed it into every step that we take. precision then does not become a farsighted goal - it is a live parameter that needs to be cared for. doing it in small chunks makes it easier and habit-forming.
Safety as a core competence
Safety is usually an afterthought. a poster on the wall that nobody looks at. this is not how we choose to look at safety. we build safety as a core competence within the organisation. we do this by asking "how can we make this safer?" at every step in our processes. over time, we aim to build a knowledge repository that can be accessed by anyone in the organization.
Thinking long term
Within the context of the Indian manufacturing universe, quick fixes and troubleshooting capabilities are usually celebrated. We respect their importance but would like to go beyond that and think long term. By using this perspective, we are able to take small steps towards solutions that might have a significant impact on the value chain in the future.
Our Journey
2014
Target Sales INR 95 Cr (USD 16.38 Mn)
2013
New Plant at Pillaipakkam up to 1800 TON

Achieved Sales INR 73 Cr (USD 12.58 Mn)
2012
Achieved Sales INR 59 Cr (USD 11.73 Mn)
2011
Achieved Sales INR 43 Cr (USD 6.5 Mn)
2010
New Plant started Moulivakkam target sales INR 25 Cr (USD 5 Mn)
2009
Achieved ISO 9001 : 2008/TS 16949:2009
2007
Achieved Sales over INR 8.0 Cr (USD 2.0 Mn)
2005
Started new plan at Manapakkam

Installed 600T Machine

Achieved Sales INR 1.0 Cr (USD 0.25 Mn)
2000
Installed 450T Machine

Entered Auto Parts Industry
1996
Started United Plastic Company at Ekkatuthangal
1988
Installed First Semi Auto Machine
People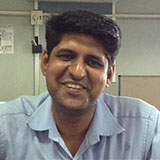 K.Sriram
Head, Quality & Customer Satisfaction
Sriram has a diploma in mechanical engineering with a lot of experience from the automotive field. He's an expert in troubleshooting all possible plastic-related issues and swings into action the instant a customer reports an issue. When he gets time off, you can see him indulging in good food.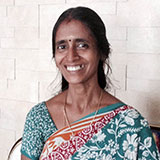 S.Jayanthi
Head, Financial Intelligence
Jayanthi is a commerce graduate with an eye for attention to detail. She has over 25 years of experience in accounting and financial management. She handles all the financial transactions of United Industries and is well known to visiting auditors as a perfectionist.